Beginners' Capoeira Workshop – May 8, 2019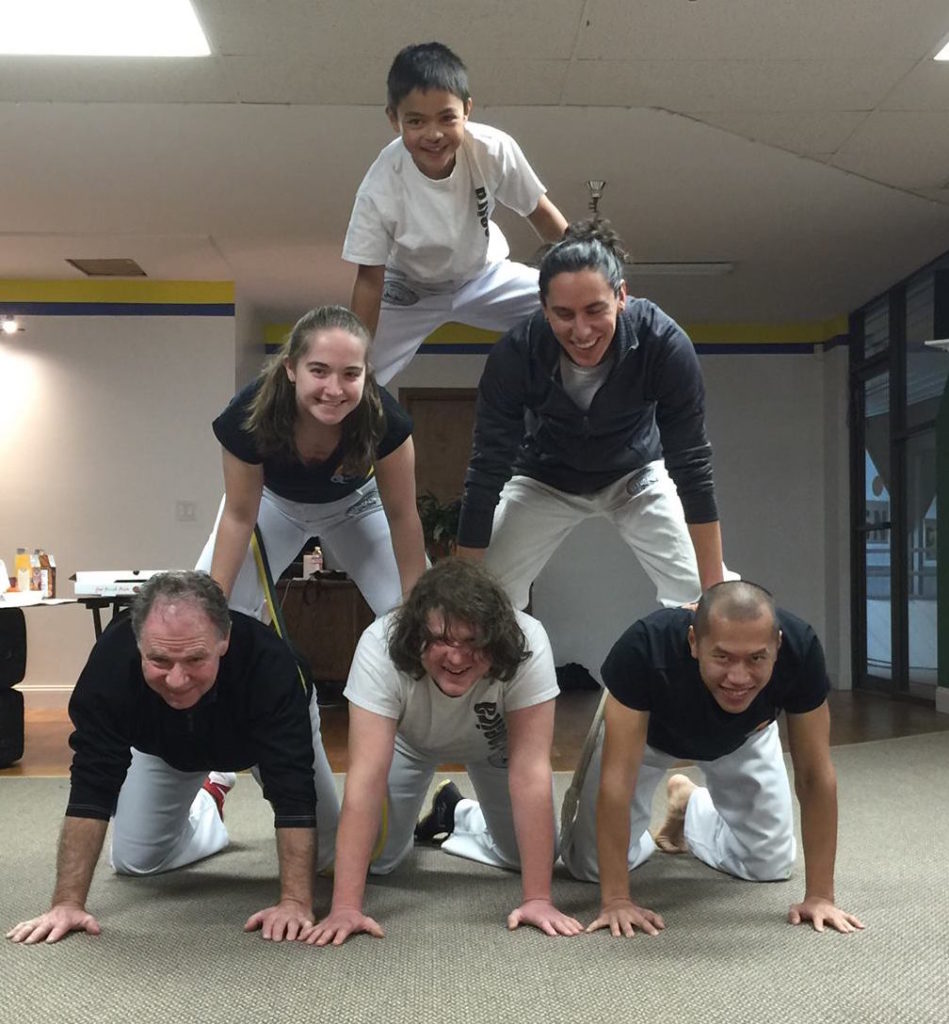 Capoeira is a great form of fitness, develops personal security, and offers a community of wonderful people. But so many people ask … "can I possibly do this cool-looking sport and martial art?" The answer is OF COURSE YOU CAN. Don't be fooled or intimidated by complex youtube videos showing capoeiristas who have experience in excess of 10 to 20 years. This workshop is designed to let you experience the fundamental movements and theories of the sport and is doable by almost all levels of fitness and ages.
You are invited to join us on Wednesday, May 8, 2019 at 07:00 PM for a 90-minutes workshop on the fundamentals of capoeira. This workshop assumes you have little or no prior experience in capoeira. In our relaxed studio environment you will learn basic footwork, simple kicks and dodges, and other easy movements. The fee for the workshop is just $10.00 in advance and registration before the event is definitely required. Just fill out the form on this page and we'll respond with some additional information and a question or two for you.
www.bodyofbrazil.com