Capoeira Oregon is proud to announce it's second summer of Kids Capoeira Camp. Last year was a great success and 2019 will be even better.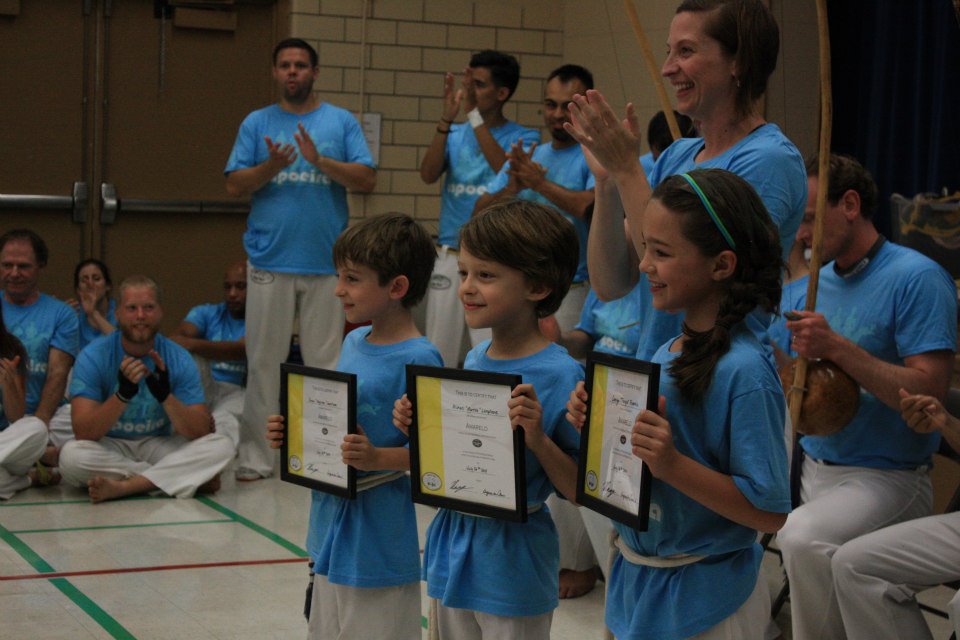 Each camp lasts for one week where your children will learn some of the fundamentals of the exciting Brazilian sport of capoeira. Children ages 6 to 12 are invited to participate. No previous capoeira experience is expected. Each week is independent to the other camps so no long-term summer commitment is required.
Capoeira is a diverse sport using martial arts kicks, dodges and take-downs, set to a Brazilian tempo and music. Mixed with the martial arts are fun gymnastic movements and a dance-like structure. Kids love this sport and they are naturals.
Below is our remaining schedule for 2019. Each camp runs each day Monday thru Friday from 09:00 am to 12:00 noon:
Aug 12 to Aug 16
For information about details of the program and costs, please contact us using the form below. Be sure to indicate which of the camps that you wish your kids to attend so we can check availability.
www.bodyofbrazil.com